Will we live in buildings made out of waste, heavily surveilled smart cities, or maybe floating communities designed to cope with rising sea levels?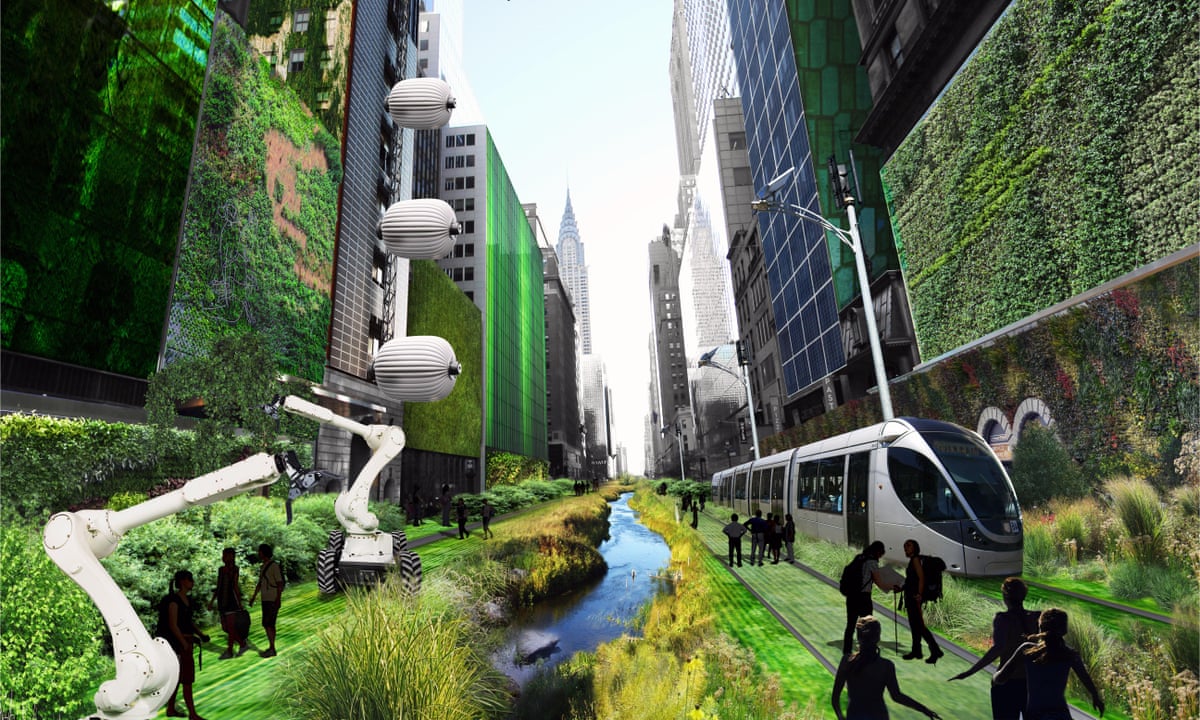 Amid the much-mythologised graffiti that appeared around Sorbonne University during the French civil unrest in May 1968, one line still stands out as intriguing and ambiguous: The future will only contain what we put into it now.
What appears at first utopian has more than a hint of the ominous. While augmented reality creates a city individualised for every occupant, and developments in modular architecture and nanotechnology might result in rooms that change form and function at a whim, the problem lies in the unforeseen. The smart city will also be the surveillance city.
For the moment, we remain largely wedded to superficial visual futures. The likelihood is that the prevailing chrome and chlorophyll vision of architects and urbanists will become as much an enticing, but outdated, fashion as the Raygun Gothic of The Jetsons or the cyberpunk of Blade Runner. Rather than a sudden leap into dazzling space age-style cityscapes, innovations will unfold in real-time and so too will catastrophes. The very enormity of what cities face seems beyond the realms of believability, and encourages postponement and denial.
Survivability should be added to urban buzzwords like connectivity and sustainability. Three quarters of all major metropolises lie on the coastline. In China alone, 20 million people per year move to cities, with the flood-prone Pearl River Delta now the worlds largest urbanised area, according to the World Bank.
Read more: https://www.theguardian.com/cities/2016/may/26/story-cities-future-growing-megacities-waste-floating-smart